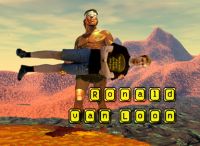 Click here for the normal sized version.

. If you feel adventurous, you may want to view my new haircut and glasses at this location (MPEG I, video only, 2.5 Mb).

For my Curriculum Vitae (CV), click here.

Coming soon!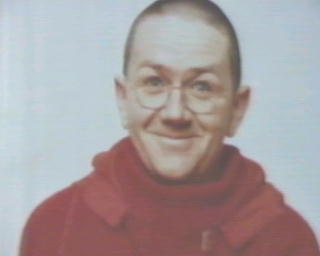 The Hans Liberg pages! Currently under construction, but you can expect some lunacy there. The pages will be partly in Dutch, partly in German and partly in English. Check out the current moviepage with clips from his Dutch show "The Four Seasons" (De Vier Jaargetijden).

Other than that, there's nothing here yet, but you can expect:
Stuff about Motif++, my PD C++ Wrapper Library for Motif 1.x and X11. You can subscribe to the Motif++ mailing list by sending e-mail to: motif++-request@motif.xs4all.nl.
Articles I have written for C++ Report
Stuff about my cats (well, the cats I play or have played cat dad to) - first draft is here!
Stuff about my favourite music.
Anything else I can think of.
And of course the inevitable links to homepages of friends and loved ones.
But that's for the future...

In the meantime, you might want to check out how many other people thought they would find something interesting, by clicking here.

BTW, comments are appreciated! My e-mail address is rvloon@xs4all.nl.

O, and if you're a fan of Andrew Lloyd Webber, here's the address to subscribe to his mailinglist: alw-request@motif.xs4all.nl.